1990s
On our return to New Zealand we lived for a while in Wellington. It was here that the Oscar winning actor, Rod Steiger, contacted me. He was staying in the penthouse of the Park Royal hotel and sent a 'minder' in a limousine to collect me together with some of my paintings. Apparently his friend and art connoisseur, Vincent Price had seen my work in New York and suggested that, as he was coming to New Zealand, he contact me. His reason for coming to New Zealand was the projected movie 'The Last Tattoo'. This was a memorable meeting for me as I had been a fan of his for many years and we took great pleasure in discussing his movies and especially his personal art collection. He was 74 years old and he and his wife Paula had a ten-month old baby in the next room.
He bought some smaller works and one larger canvas titled 'Foreigners'
Rod Steiger
'Foreigners'
We returned to Christchurch and I settled into new work.
My first exhibition was at a new gallery called 'La Quete'.
I was also exhibiting with the 'ArtHouse' gallery.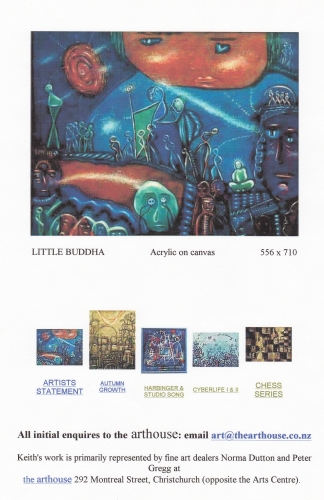 At this time I became very preoccupied with texture.
Brassed Off
Press cutting on 'Texture'.
Remembering Rembrandt (diptych)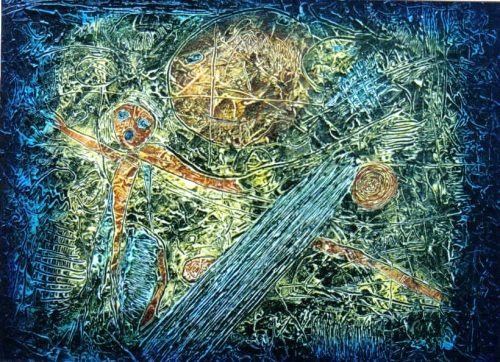 Shaman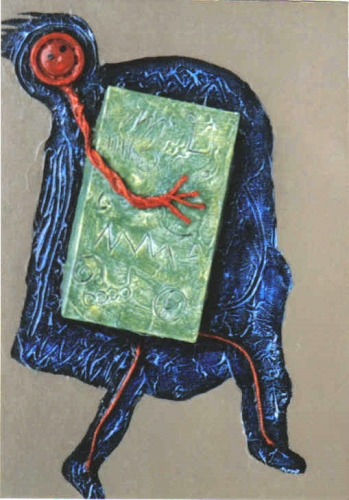 Courier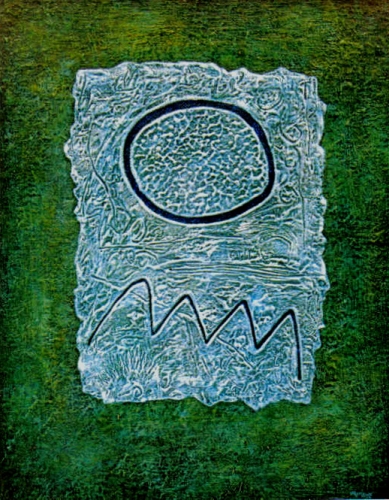 Tathata