Our final event of 2019 was our 6th annual 'Open Studio'.
This was a tremendous success with many new art enthusiasts and collectors taking advantage of our great sale.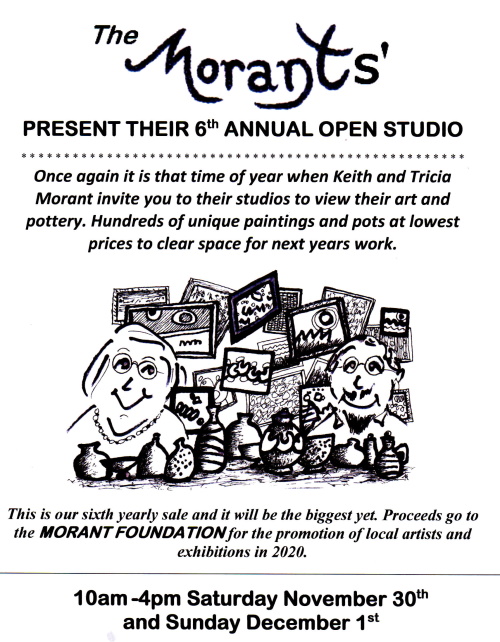 Following the great exhibition in Venice, our first show back in New Zealand is a small intimate display at a beautiful gallery in Kaiapoi, Christchurch.
This was also the year of our third 'Morant Foundation' exhibition where thirteen artists presented their finest work at the Fo Guang Yuan Buddhist Temple Art Gallery in Christchurch: