This year saw our very first joint exhibition. Since Tricia's retirement she has concentrated more on her pottery and the results are spectacular. We joined forces for an exhibition at the Eastside Gallery in Christchurch and am pleased to report that it was a resounding success. The opening of the show was amazing with many good art enthusiasts supporting us.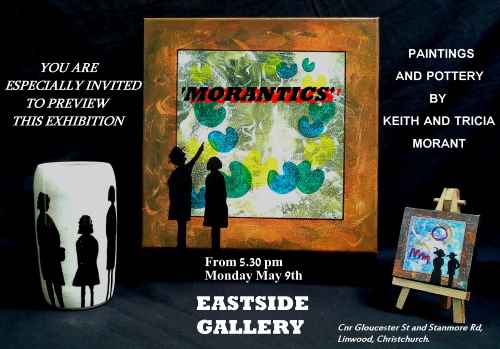 Tricia's pots were especially well received with many of them finding new homes.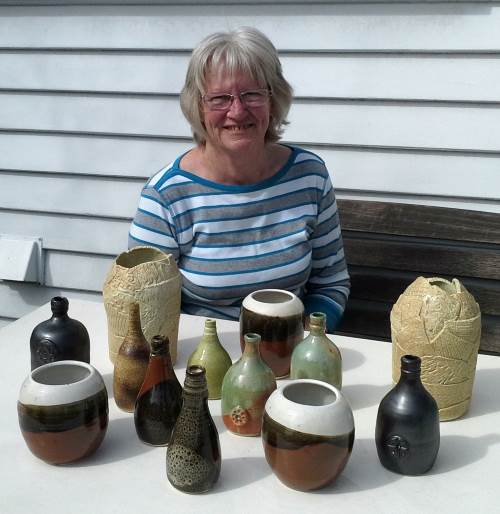 Another very special feature of this exhibition was the first presentation of M.O.M.A. (The Museum Of Miniature Art) This is a purpose built gallery filled with miniature paintings by me and  complimented by exquisite miniature pottery from Tricia.